Creating a Cozy Bedroom for the Winter
Creating your own hibernation station should reflect your own style
Winter months are perfect for sinking into the plushest bedroom for a restful, luxurious night's sleep. There are many ways to convert your bedroom into a true hibernation station – and we are here to dispel myth from reality on how to achieve this!
Your bedroom should be your own fabulous sanctuary. A place you fall into with a smile every night, enjoying your own fabulous style and waking to feelings of inspiration! Here are some tips to get started, as January is National Sleep Best Month.
Nature is Good for Us
Let's start with the Earth's elements. Natural items add warmth and create a calming surrounding to your cozy cave. Reclaimed wood bedframes. Down pillows. Jute rugs. Bamboo vases. Greenery. Pine furniture is actually making a comeback, too. Adding layers of wool blankets and wall hangings provides texture and warmth. It's no longer just about minimalism.
Color Saturation is Having a Big Moment
A few years ago, an all-white or all-gray bedroom was in vogue. In 2023, designers are touting the fun of color drenching, especially for bedding. Keeping walls natural tones but being drenched in bedding rich in deep blues, magentas, or any jewel tone colors will make you feel like royalty. It's glorious to open your eyes to a wash of color!
Bold colors are predicted to stay in for a few years, so consider it a must for a duvet cover, blanket, artwork or pillows.
Let There Be Light, Really
Maximizing light during the portion of the year when much of the outdoors is stuck on grey is a great way to get some much-needed Vitamin D. Things like room-darkening blinds are a wonderful way to keep things dark and sleepy when you're actually asleep. However, when you're ready to enter the waking world, letting as much light in as possible will help you wake naturally, maintain your mood, and build some much-needed serotonin. Singh Homes and Singh Apartments are known for living spaces with big beautiful windows that let the light shine in – letting you rise to your circadian rhythm!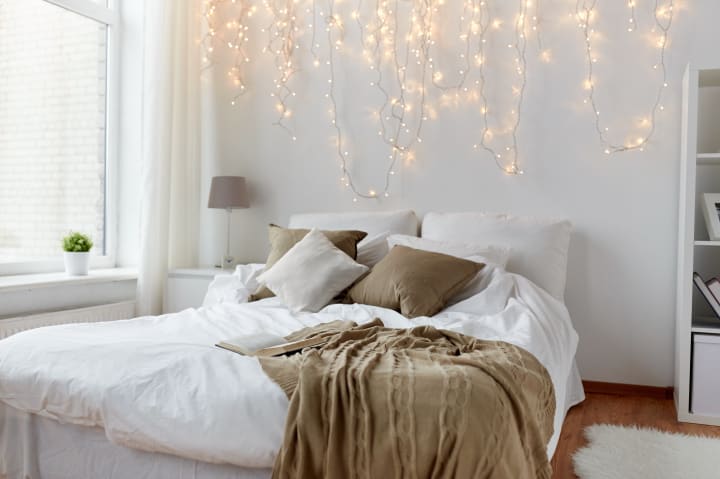 Curved Furniture
Those straight-lined minimal fashions of the past few years are still cool, but adding curves is part of the luxury trend of 2023. A curvy, comfy headboard that also acts as a statement piece makes a wonderful piece for bedrooms in the New Year and beyond.
Comfort is Key
As we said, comfort is king (and queen) when it comes to lounging at home. Soft, high-quality pillows (the supple kinds you'd find at Grande Trunke Home or The Lemon Tree in South Lyon near Singh's Charleston Park) will make your neck and back happy. Lush and sustainable bedding, like bamboo for comforters, duvet covers, and pillowcases, are naturally hypoallergenic, antibacterial, and temperature regulating and are great for the environment. They are durable and soft – and stain resistant! Worth the investment!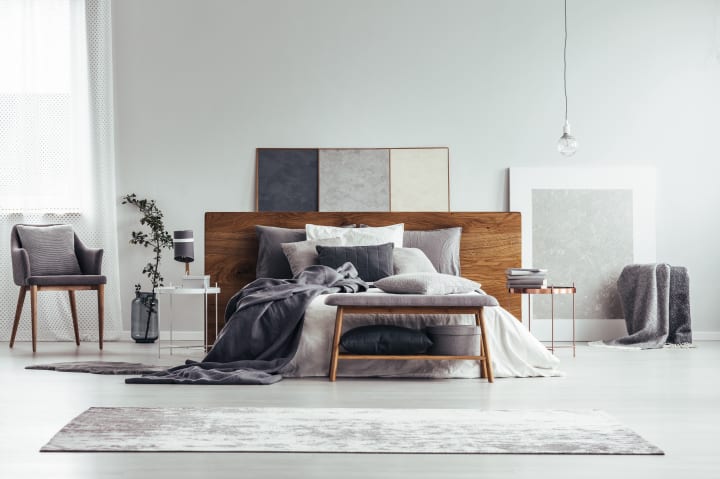 Debunk the Thread Count Obsession
Regarding fabrics, the thread count factor is proving to be a myth. Feel and fabric matter more than thread count numbers. Sheet thread count, technically, refers to the number of threads (or strands of fabric) per square inch. This is calculated by counting the number of horizontal threads and the number of vertical threads that make up the fabric's weave; what's soft and breathable matters more than anything. So when considering sheets for your bed, go with what feels best to the touch. Fabric feel is more important than thread count.
Sleep well, and sleep in beauty!