Ease into Fall And Freshen Up Your Townhouse or Apartment Décor With These DIY Ideas
It's not that we want to surrender summer, but the beauty of fall is upon us. It's time to welcome its warm, comfortable colors!
Autumn décor, DIY style, is an individualized way to update your apartment or townhome with a seasonal look. Here are trendy and traditional ideas that will help inspire your unique creativity!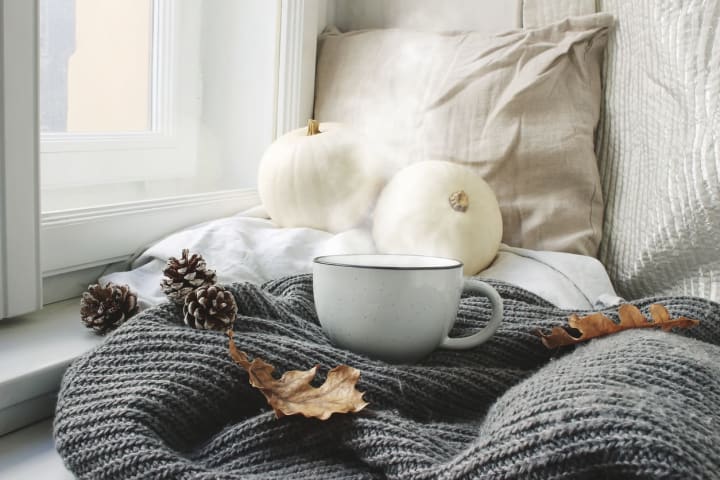 What better way to begin than with natural elements found right outside your door?
How to start?
Bring a basket and paper towels to collect and safely preserve fallen leaves and twigs.
Search for items in vivid colors of red, yellow and oranges. Make sure there aren't bugs on them and choose items that aren't too dry or they might quickly fall apart – think 80-90 percent dry!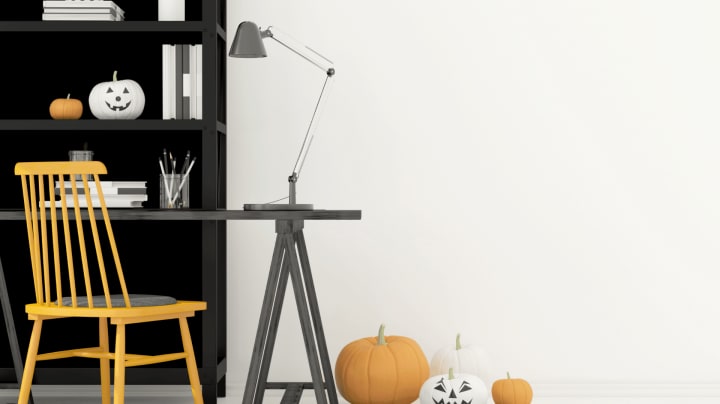 Once at home, dry everything out by placing them on a table or shelf overnight. Again, do a triple check for insects! Now get started with decorating by deciding where you want splashes of color: the dining area, breakfast nook and on side tables, for example.
Over in the dining area: Hosting a small brunch? Use simple leaves and twine for a splash of color behind your silverware! Arrange the leaves in the center of your table, too and add a simple pumpkin and Mums for an easy, long-lasting touch!
Tiny pumpkins from any local produce market or apple orchard are great for name tags or centerpieces and will last much longer than the leaves!
Make a curried butternut squash soup and serve it in a hollowed pumpkin or squash! We like this recipe from Plum Market!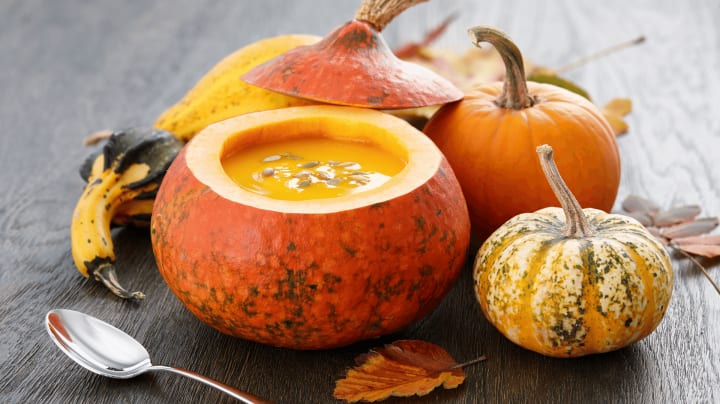 Moving over into your home office, keep things simple. Let's face it, you don't want stray leaves getting in the way of your work or studies, but you can spruce things up by adding a large collection of pumpkins. Don't just buy orange - think white too! Keep them plain or paint them up closer to Halloween. Paint rather than carve and they will last much longer!
Add a splash of bright orange with a modern vase to any room! Orange is popular by Pantone this year, so adding it will make your style on point.
Chrysanthemums are available at most markets, in gold, yellow, or rustic – planting them or putting them in a rustic bucket on a side table is Pinterest perfect! You can move the flowers out onto your balcony or patio too! Throw pillows in rich colors are an instant way to update your living room and bedroom.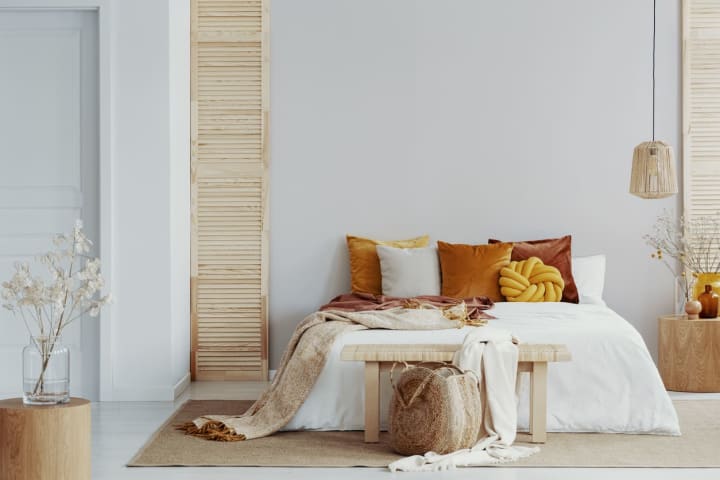 Some browned flowers on long stems or simple branches placed in a dry, teal glass bottle is gorgeous in any room. And, you can easily switch the flowers for pine clippings in the winter!
The choices are endless!
Enjoy glorious autumn!