The pandemic is causing many communities to cancel trick-or-treating in 2020, but that doesn't mean the popular holiday needs to be called off completely.
How to still give kids their Halloween fun and keep safe at the same time? We have some ideas…
Go the extra mile in your Halloween Decor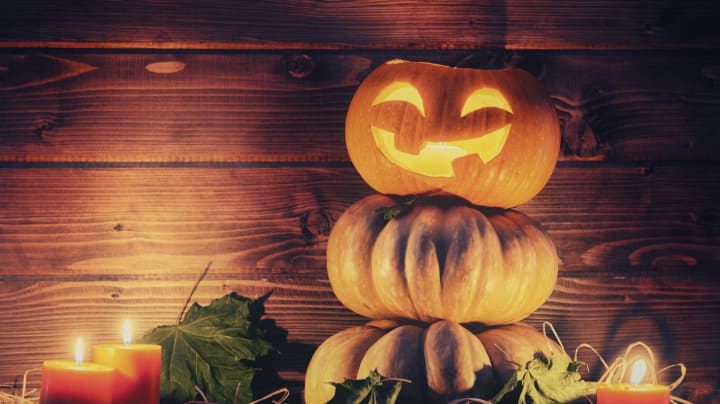 Up the ante in your home's exterior with Halloween decorations! It gives your kids something creative to do, and gives others a reason to drive by and ogle your skills! Have the kids make their own ghoulish crafts and blend it with store bought haystacks and Halloween lights, such as:
-Hang paper lanterns and add faux webs and spiders glued to them.
- Make a black wreath for your front door. Spray paint a grapevine wreath matte black, wrap with black rubber snakes around it and don with plastic eyeballs! Or, make a pretty wreath decorated with small painted pumpkins.
- Make balloon spiders out of black balloons and hang with string. Martha Stewart tells us how!
Go Site-Seeing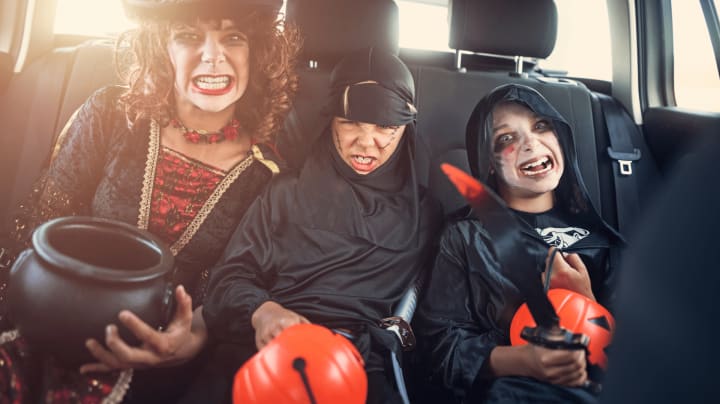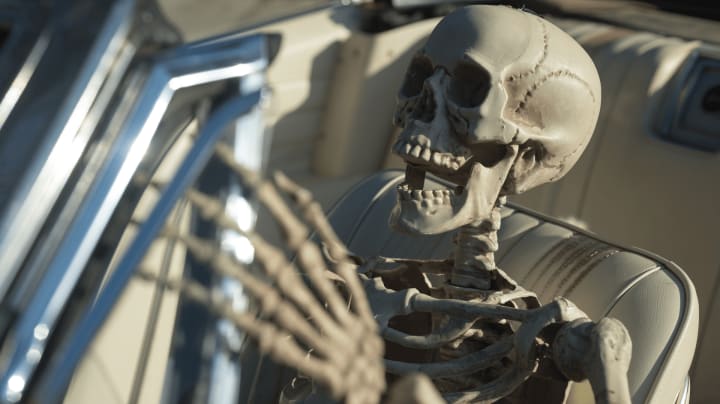 Pack some Halloween snacks, decorate the car with Halloween bling (tie a monster securely to the roof, wrap faux webs around the front, put a skeleton in the passenger's seat, stick a rubber foot from trunk), wear costumes and go for a drive to see displays in your neighborhood. Jump out of the car and get some pix in front of the displays for your IG – practice that social distance and wear masks!
Party Online
Create or join local online parties with your kids for costume and pumpkin carving contests. Launch an invite-only neighborhood Zoom event, so they can see their friends' 
costumes, safely. Allow time for kids to interact with their friends and show off their costumes and carvings. Read spooky stories, do skits where each child gets a role, make it action-packed!
Play "You've Been Boo-ed!"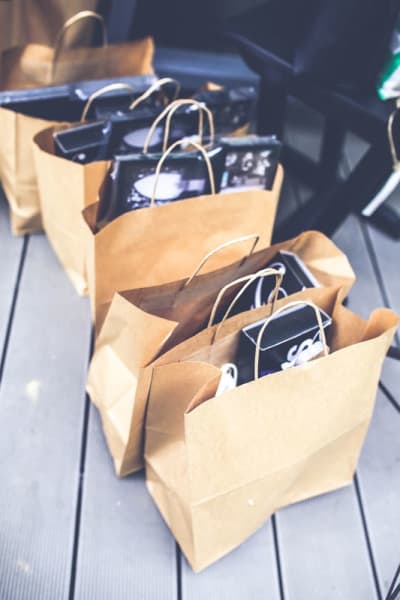 Spread joy! Create an at-home scavenger hunt inside the house and on your property for the kids.
Similar to "Secret Santa" gift exchange, deliver treats and a light-hearted spooky letter anonymously in the dark of night. Tell the recipient to "pass a goodie bag to someone else or be cursed by Halloween spirits!"
At the end, have a Zoom call and learn who gave what to whom!
Make Nutter Butter Mummies
All you need is:
- A dozen Nutter Butter cookies
- Candy Eyes
- 1 bag white Chocolate Melting Chips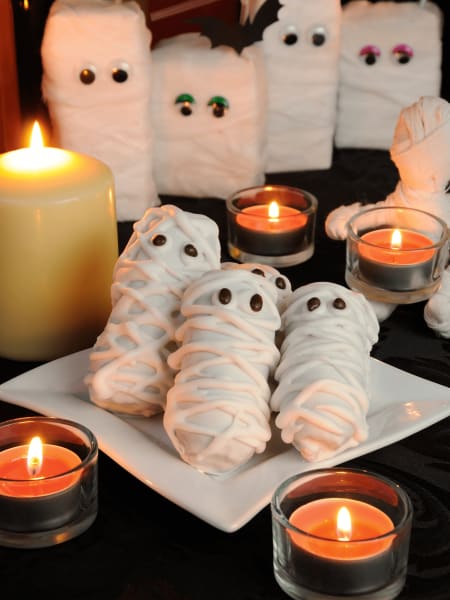 Instructions
Melt the chocolate, according to package directions. Dip cookie in the chocolate, cover fully. Place on wax paper.
Attach eyes and let dry.
Use a piping bag with the remaining melted chocolate, drizzle on the cookie in a side to side motion - creating mummy wraps. Repeat until it looks like a mummy. Let dry. Store in an airtight container.
Happy Halloween! Make it fun!