There's never a shortage of Halloween events and attractions in southeast Michigan. It's a great time for family, friends and dates to enjoy in some eerie fun. While having options isn't bad, narrowing down the selection can be a chore. We've cultivated a list of some of our favorite Halloween happenings to check out—something for everyone around town.
Erebus Haunted Attraction – 18 S. Perry St., Pontiac, MI 48342 – Widely recognized as one of the premier haunted houses in the Midwest, Erebus has been featured on numerous television networks and specials as a top-tier Halloween haunted destination. Just over a half-mile walk inside, Erebus is an enormous attraction that takes roughly 45 minutes to complete and isn't recommended for children under the age of 13. Erebus is open to the public on all weekends and select days through the beginning of Nov. Erebus is also doing something new this year - they are offering "scare-free" days on Saturday afternoons for those who want to see inside the intricate haunted house WITHOUT the staff jumping out and scaring people!


Zoo Boo at the Detroit Zoo – 8450 W. 10 Mile Rd., Royal Oak, MI 48067 – The entire zoo is open during Zoo Boo, allowing attendees of all ages to enjoy jack o' lantern displays, strolling jugglers and magicians, trick-or-treating and watching the animals receive festive treats of their own and running Oct. 15-16; Oct 21-23.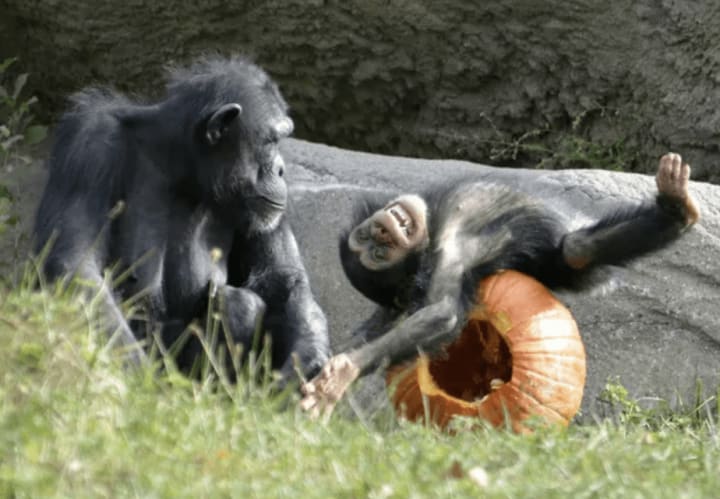 Terror on Tillson Street – This iconic Halloween celebration in Downtown Romeo is put on by dedicated homeowners who take their neighborhood decorating to a new level. Famous throughout Michigan, visitors come from miles around to see the Halloween extravagance. Up and running by mid-October, roughly 30 houses participate, and upwards of 20,000 visitors are expected this Halloween season. You almost have to see it to believe it!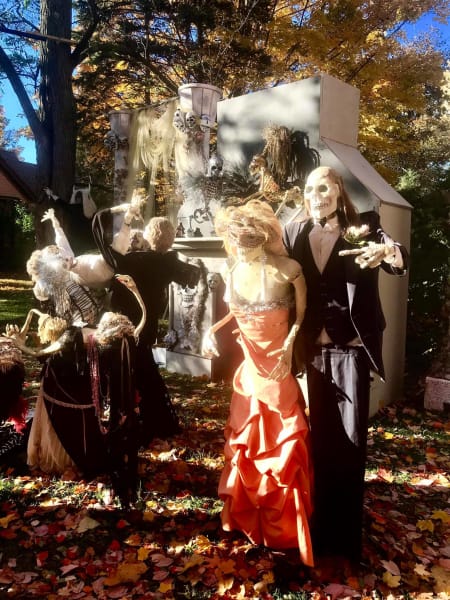 The Crofoot Presents Creepy XIV – 1 S. Saginaw St., Pontiac, MI 48342 – The Crofoot's annual Halloween celebration features a lineup of three rooms worth of local musical talent covering the work of legendary performers. The 14th year of the festive event will take place on two nights and always features extraordinarily creative outfits—including prizes for best costume, a candy-eating contest, drink specials (this is a 21+ event) and lots of free candy. Takes place on the evenings of Oct. 28 and Oct. 29.
Glenlore Trails: "The Haunted Forest" – 3860 Newton Rd., Commerce Charter Twp MI 48382 – Known as Michigan's illuminated forest, Glenlore Trails is an interactive and spooky immersive night walk that is great for the whole family—or date night or fun with friends. Open Thursdays through Sundays all October, the earlier timeslots are more suitable for a younger audience. A wondrous combo of lights, sounds and a refreshing—yet spooky—mile-long walk through nature, there are also dancers, musical performers, and theatrical moments randomly sprinkled throughout the trail.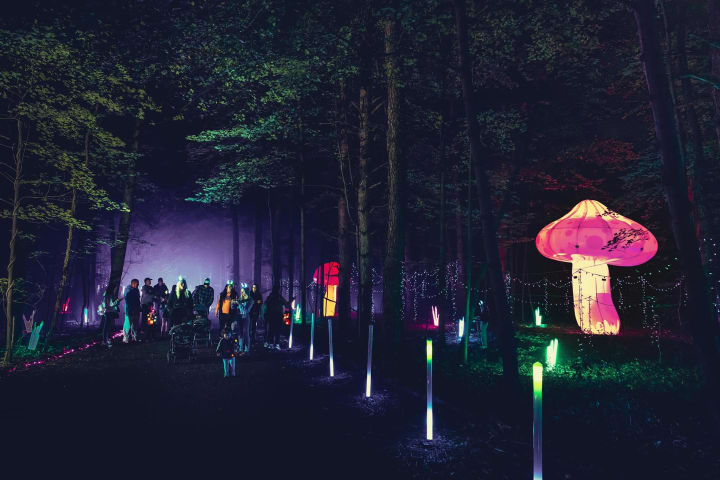 Have a haunted Halloween!