America loves its companion animals and so do we! In fact, 78 million dogs, and 86.4 million cats are currently living as pets!
November is National Pet Awareness Month, a perfect time to discover healthy recipes for your feline or canine and try your hand at a new type of culinary creativity.
Cooking for your pet allows you to control the ingredients your animal consumes – and reduce unneeded food coloring and added fillers. You can opt for organic, NON-GMO or conventional wholesome ingredients. Making treats or a whole meal is fun and photoworthy on your IG!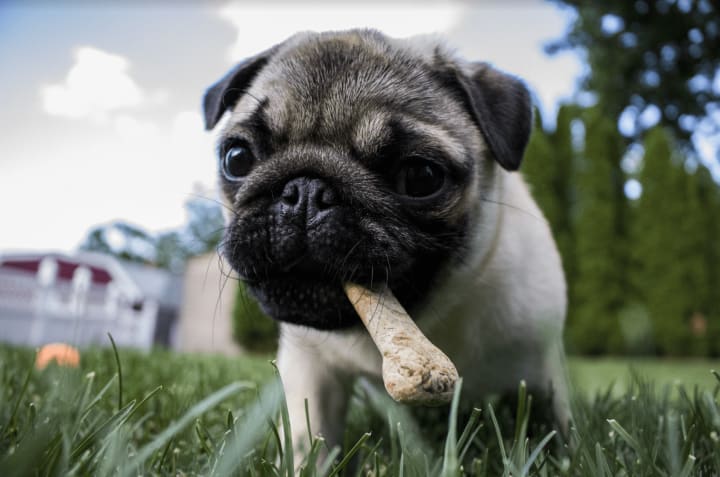 To make cooking easy, chances are you have ingredients in your pantry already! If you want to go with organic ingredients, visit the Michigan-based, family owned Better Health Stores – 14 locations - for ingredients that won't break the bank.
Here's ideas that you can make and give your pet today!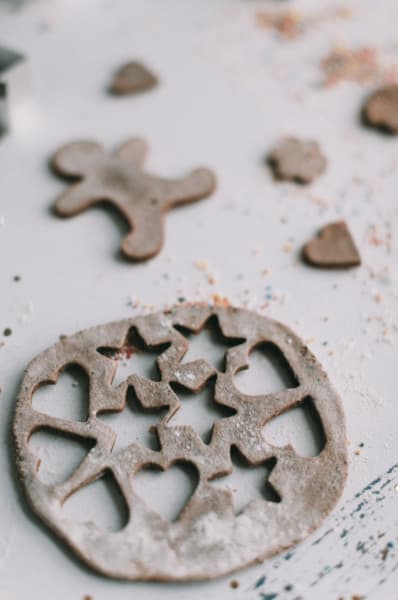 4 Ingredient Savory Salmon Treats For Cats
10 ounce can of canned salmon (organic is best)  
2 cups organic whole wheat flour  
1 beaten organic egg  
1 tsp organic extra virgin olive oil
Preheat oven to 350 degrees.
Blend the undrained salmon in a food processor until fine. In a stand mixer, combine the egg and flour, then add the salmon. Beat until a dough forms, if it's too dry add ¼ to 1/3 cup of water. If that's too much, add more flour. Make it tacky, but not sticky.
Sprinkle a little flour on a cutting board so the dough won't stick. Roll out the dough, ¼ inch thick. Cut it in pieces or use little cookie cutters. You can also make it easy by rolling into little balls the size of a malted milk ball.
Place each on a cookie sheet lined with parchment paper. Bake 20 minutes – until they are crunchy and brown. Cool. Lasts 2 weeks in an airtight container in fridge!
3 Ingredient Peanut Butter Delights for Dogs
2 cups organic flour  
1 cup organic rolled oats (NOT quick oats)
1/3 cup chunky peanut butter (to go extra healthy you can get a peanut butter without sugar)
1 1/4 cups hot water
In a large bowl, mix flour and oats with a large spoon. Add in peanut butter and hot water. Blend well with a spoon or your hands into a workable dough.
Sprinkle flour onto your cutting board or flat surface to roll out the dough with a rolling pin. Sprinkle some flour onto your rolling pin too. While rolling out the dough, add more flour as needed to prevent sticking.
Roll dough to about 1/4 inch thick. Place on a floured dish and cover dough with parchment paper or wax paper to prevent drying. Put in the fridge and chill for about 30 minutes to 4o minutes. You can leave it longer if you prefer.
Preheat oven to 350 degrees.
Remove dough from fridge, cut with cute cookie cutters or just roll into circles the size of a quarter and flatten with your hands, placing each onto a lightly greased cookie sheet.
Bake for about 35-40 minutes, until golden. Remove treats from cookie sheet and cool on wire racks. For extra crunch, turn oven off and leave biscuits in the oven for a while. Store in an air tight container in fridge.
Gourmet Dog Meal Mash
In this recipe you don't need every ingredient. Use one vegetable or many! Use beef, turkey or chicken!
Should you ONLY feed your dog homemade meals? That's between you and your vet, but this meal is great for an occasional fancy option!
Note: How much to feed for this meal? For every 10 pounds your dog weighs is roughly 1/2 cup of homemade food.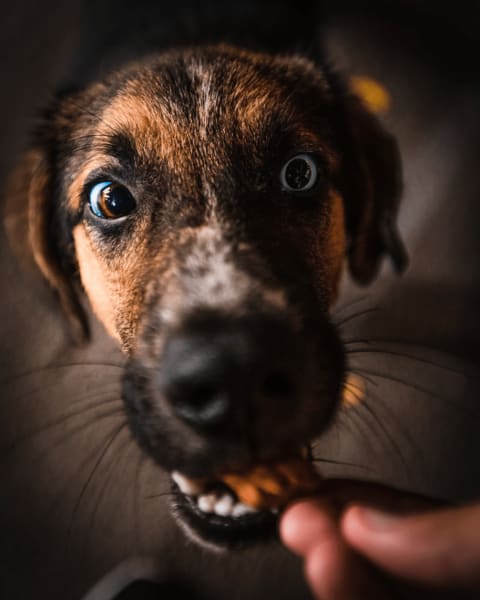 1 c. Ground Turkey, Ground Chicken or Ground Beef
1 c. chopped sweet potatoes
1 chopped organic apple
½ c Green Beans
2 chopped Carrots
1 c spinach or broccoli
2 cups All-Natural Chicken Stock or water
½ cup whole grain elbow macaroni noodles or quinoa
3 tbsp Omega 3 Oil, like fish oil or flaxseed oil
2 tbsp olive oil
Method one: Blend all raw veggies in a food processor. Cook the macaroni or quinoa separately as instructed. Add everything together to a crock pot and set high for 4 hours.
Method Two: In a large Dutch oven, add the olive oil on medium heat. Then add the meat and cook 10 minutes. In a food processor, add veggies, omega and stock ingredients (not the meat) and blend. Cook pasta or quinoa as instructed. Mix all in the Dutch oven and cook 10 minutes on medium until veggies are tender.
Keep in fridge for 5 to 7 days in baggies or airtight container.