Interior designers were a-buzz when the Pantone Institute announced Viva Magenta, a bold shade of red with pink undertones, as its 2023 Color of the Year. This hue injects a sense of power, optimism – and even a little playfulness–into the spaces it occupies. It's the perfect color to infuse energy into tired, drab rooms. Read on for ideas on how to incorporate this color into your apartment!
Because of its vibrancy, magenta works wonderfully in a room of otherwise subtle colors. Various shades of whites, creams, grays, pale greens, and blues all compliment a magenta focal piece like a chair or couch. This magenta sofa from Wayfair.com goes perfectly with floral pillows but would do just as well with subtle solid colors in your Singh Apartment living room. Not ready to be so bold? Magenta lamps, blankets or wall art also make lively additions!
Magenta shimmers with other jewel tones
Another well-loved approach to magenta is pairing it with other jewel tones. These include reds, oranges, purples, blues, and greens, all with similarly rich hues. Or, find accent pieces that shimmer like gems, and your space will feel rich and joyful. This magenta lotus flower will give the coffee table in your apartment living room or the windowsill in your bathroom so much sparkling character!
Bold-colored kitchen accessories
Apartment living often means not having control over the color of your major appliances, but there are still so many opportunities to add splashes of color to your kitchen. Spice up your breakfast with this DeLonghi magenta toaster, protect your hands with magenta oven mitts, dry off with magenta dish towels, and set the table around a magenta table runner! These powerful accents can turn your kitchen from generic to lively, from flat to full of character!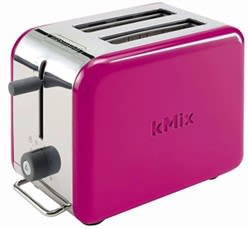 A rug to keep cozy
A magenta rug will add texture and warmth to your Singh Apartment living room or bedroom, providing a welcome contrast to the white snow and gray Michigan skies. It will also draw the room together, creating a natural place for guests to lean in closer and enjoy each other's company. This magenta rug from Rugs Done Right incorporates fuschia and gray accent colors, giving it a versatile quality that works well with many color schemes.
Make it work for you
Celebrating Pantone's color of the year is not necessarily about overhauling your existing apartment decor — Remember, there will be a new color of the year next year! Instead, it's about appreciating the sensibility of the moment and incorporating it into your Singh apartment in a way that is uniquely you. From bold statement pieces to small splashes of color, how you incorporate Viva Magenta is yours to decide!