An old saying states, "Everyone is Irish on Saint Patrick's Day" – and 2023 certainly maintains that adage. From traditional Celtic parades to Southeast Michigan's countless bars and restaurants serving tons of corned beef and cabbage, there are many options for those decked out in green this holiday.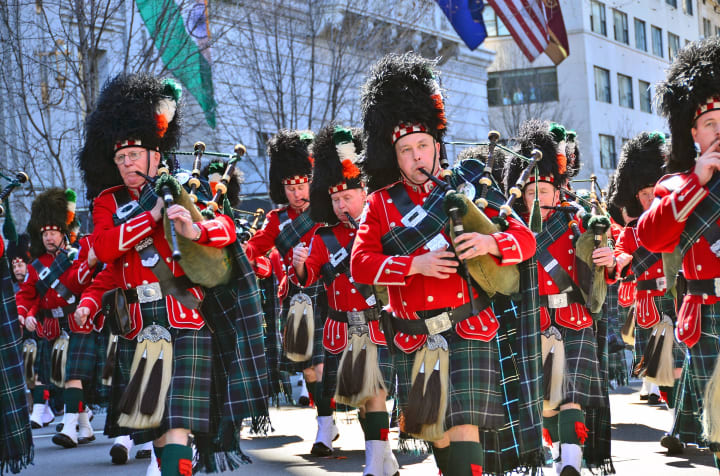 On Saturday, March 18, will be Downtown Pinckney St. Patrick's Day Parade. Appropriate for the entire family, the annual event features a kid's costume contest, a pet costume contest, bagpipes and Irish dancing. It's a free event and features a 5k run for those looking to add fitness to the traditional day of drinking.
In Rochester, O'Connor's Public House has its yearly Saint Patrick's Day party, opening at 7 am with a 96.3 The Blain Fowler in the Morning show live broadcast. A 5000-square foot heated party tent with three bars, five bands and a DJ will keep Downtown Rochester rocking the whole day.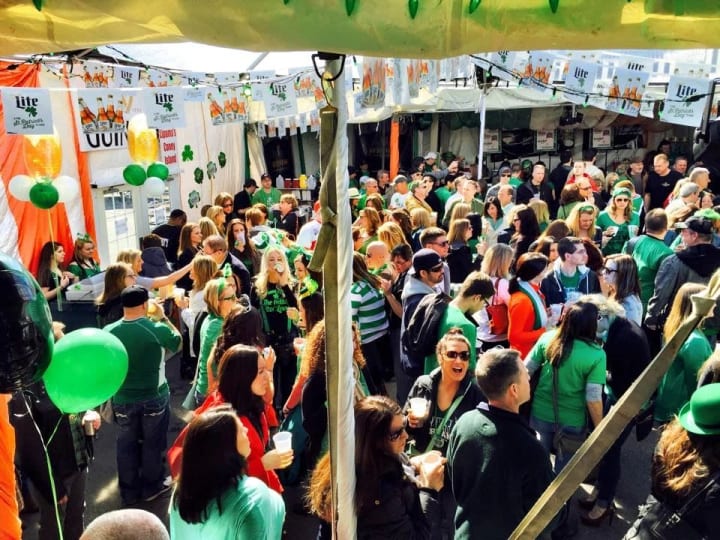 There are few larger Saint Patrick's Day bar and restaurant festivities than at Duggan's Irish Pub in Royal Oak on March 17. Every year, this two-story bar on Woodward Ave. serves up loads of Shepherd's pie, fish & chips, Guinness and green vibes.
The South Lyon Hotel, originally opened in 1867, throws a Saint Patrick's Day bash every year, offering beer specials, a traditional corned beef and cabbage meal, two bands downstairs and as much tradition as can be packed into a 150-year-old building in Downtown South Lyon.
Corner Pub in Canton serves up tons of beer on tap, fantastic bar food, and an extra special Reuben Pizza that cannot be missed for St. Paddy's. Take our word for it.
Opening at 9 am and serving an Irish breakfast until 11:30 am, Dick O'Dow's in Birmingham then keeps the Celtic party rolling until 2 am. With 17 Irish whiskeys to choose from, this public house in the heart of Downtown Birmingham has been going strong for nearly 30 years.
There are also a handful of nontraditional—yet traditional—ways to celebrate St. Patrick's Day this year in Metro Detroit. For instance, The Luck of the Irish Skate at Civic Center Arena in Garden City allows participants to partake in a treasure hunt during this festive open skate (only $10 for those wanting to skate) on March 17. Conor O'Neill's in Ann Arbor has long been a fun and traditional Irish pub experience, though they really bring authenticity to St. Paddy's Day. The post-holiday musical performance on Sunday, March 19, will feature fiddler Mick Gavin and allows area musicians to practice traditional Irish music.
Take your pick from a broad selection of things to do in celebration of the patron saint of Ireland this March—just make sure to wear your best green outfit.